▪ Fast miantenance ,control case and led module could be separated easily ,just close the handle buckle.
▪ Module built in magnet,front maintenance and control case can be taken out from front .
▪ Fast installation,Precise splice installation by Positioning stitching,two easy locks on the top and two on the side.

Immediately consult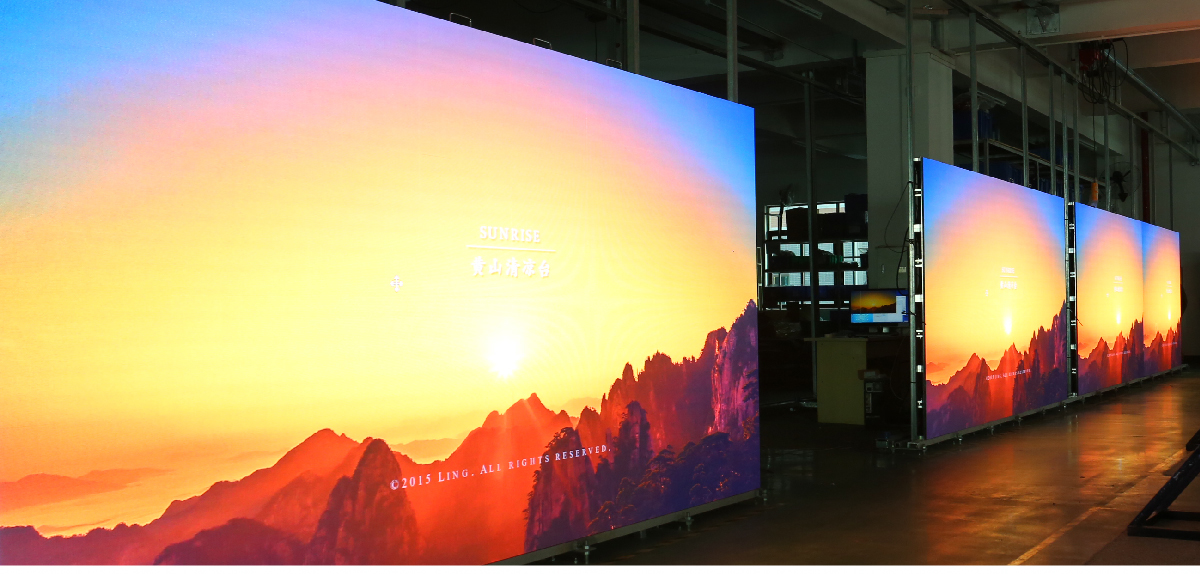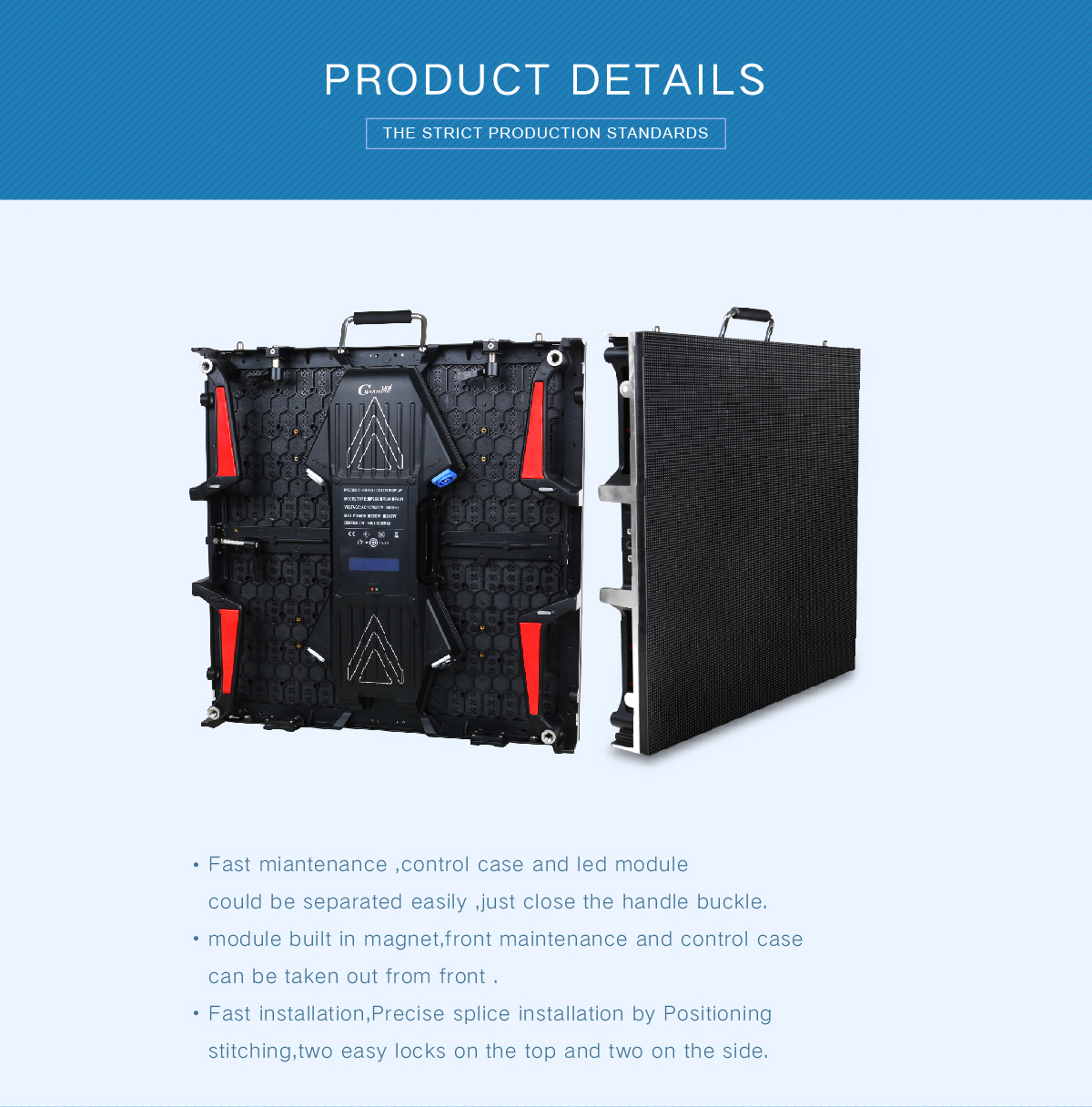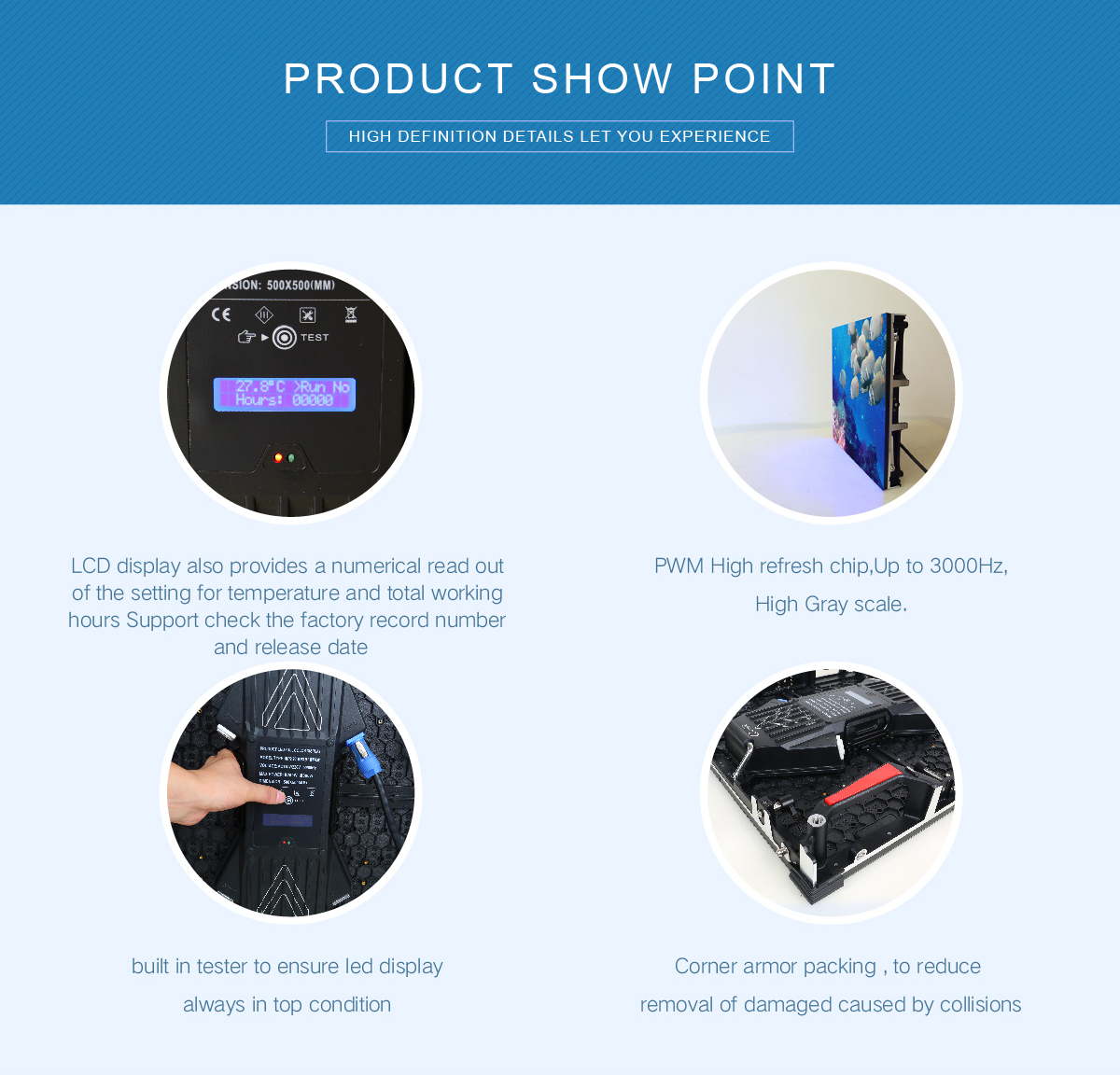 parameter list
Cabinet size500*500*82mm
Pixel pitch2.98mm
Pixel Density112896 Dot/㎡
LED SizeSMD2020
Scan Type1/28 Scan
Grey level65536
Refresh Frequency>3000Hz
Best Viewing Distance>3M
Screen Resolution168*168
Cabinet Max Power200W
Miaintenance MethodBack Miaintenance
Cabinet Weight7Kg
IP GradeIP42
Working Temperature-20~50℃
Life Span ≥30,000 Hours
Working VoltageAC 220V/(110V)±15%
×